THEMA VAN DE WEEK
STEMMINGEN
TOPIC OF THE WEEK
STATE OF MIND

15-10-2018

Vrijheid is een gemoedstoestand.
Freedom is a state of mind.

THEMA VAN DE WEEK
WIJSHEID
TOPIC OF THE WEEK
WISDOM
11-10-2018
Het leven moet je vieren! Dit is het geheim! Wees niet zo serieus,
maar wel echt betrokken.
You must celebrate life. That's the secret.
Don't be too serious, but completely involved.
10-10-2018
Als je hoofd helemaal stil is, verhoogt jouw
intelligentie boven menselijke beperkingen.
Once your mind becomes absolutely still, your intelligence
transcends human limitations.

09-10-2018
Degenen die denken dat vrouwen
geen leiders kunnen zijn, zijn niet getrouwd!

Those who think women cannot be leaders
are not married.
08-10-2018
Wij zijn altijd op zoek naar iets spectalulairs. Het is
nu tijd om te begrijpen dat de mooiste aspecten van
het leven gebeuren langzaam, zachtjes, zonder enig geluid.
We are looking for something spectacular all the time.
It is time we understand the most beautiful aspects
of life happen slowly, gently, without any noise.


07-10-2018
Verlichting gaat niet over Licht, maar over een visie
dat verder gaat dan Licht en Donker.

Enlightenment is not about Light,
but about a Vision that is beyond Light and Darkness.
06-10-2018
Als het je duidelijk is over wat je aan het doen bent en waarom,
zullen de meningen van anderen niet belangrijk zijn.
Once you are clear about what you are doing and why,
other people's opinions do not matter.

05-10-2018
Voor de meeste mensen betekend liefde, "je moet doen
wat ik wil".
Nee, liefde betekend, "hun kunnen doen wat hun willen",
en we blijven van ze houden.
For most people, love means, 'You must do what I want.'
No, love means, they can do what they want, and we still love them.
THEMA VAN DE WEEK
QUOTES VAN KRYON

TOPIC OF THE WEEK
QUOTES FROM KRYON
04-10-2018
There is a new consciousness coming
and with it comes new wisdom.
Er komt een nieuwe bewustzijn,
samen met nieuwe wijsheid.

03-10-2018
Wat anderen zeggen over jou is
hun realiteit, niet de jouwe.
What others say about you is their
reality, not yours.

02-10-2018
In staat zijn om een geschenk te zien terwijl
midden in een chaos is een kenmerk van wijsheid.
Being able to see a gift while in turmoil,
is an attribute of wisdom.
01-10-2018
Ik laat al mijn verplichtingen en oude energie contracten
van andere levens los. Laat de vreugdevolle ervaringen vol
positieve compassie uit mijn wonderbaarlijke verleden naar
voren komen.
I drop all vows and old energy contract from other lives. Let
the positive compassionate and joyful experiences of my amazing
past be brought into this life.

30-09-2018
Laat het verleden jouw
toekomst niet voorspellen.
Don't let the past predict
your future.

29-09-2018
De God in jou is dezelfde God
die in anderen zit.
The God inside you is the same God
that is inside others.
28-09-2018
Zou je het leuk vinden om je lichaam te helen?
Praat dan met je lichaamscellen. Ze luisteren
naar je en wachten totdat ze iets horen.
How would you like to heal your body?
Talk to your body cells.
They're listening to you and are
waiting until they hear something.
27-09-2018
Licht is actief.
Donker is passief.
Light is active.
Dark is passive.
26-09-2018
Dat ding die we intuitie noemen?
Het is je ziel.
Je kan het vertrouwen.
That thing we call intuition?
It's your soul.
You can trust it.
THEMA VAN DE WEEK
WATER
TOPIC OF THE WEEK
WATER
25-09-2018
Of je besluit in het ondiepe te blijven,
of je gaat mee in de oceaan.
Either you decide to stay in the shallows,
or you go out into the ocean.
24-09-2018
Wees dankbaar voor goede vrienden,
de warme zon en helder water.
Be grateful for good friends,
the warm sun and clear water.

23-09-2018
Als je water drinkt is het net
Alsof je een douche neemt aan
De binnenkant van je lichaam,
Drinking water is like taking a shower
On the inside of your body.
22-09-2018
Red het Water.
Op een dag zal het ons reden.
Save water.
It will save us one day.
21-09-2018
Water bied geen weerstand.
Water stroomt. Het is geen harde muur, het
zal je niet tegenhouden. Maar het gaat wel waar
het wil gaan, en uiteindelijk houdt niets het tegen.
20-09-2018
Water heeft geduld. Druppelend water slijpt
een steen langzaam weg. Onthoudt dat mijn kind.
Onthoudt dat je voor de helft uit water bestaat.
Als je niet door een obstakel heen kan, ga erom heen,
Water doet dat.
Margaret Atwood.
19-09-2018
Zwaarmoedige harten, net als zware
wolken in de lucht kunnen het beste
ontspannen door een beetje water
te laten stromen.
Heavy hearts, like heavy clouds, are best relieved
by the letting of a little water.
18-09-2018
Masaru Emoto.
Water heeft een geheugen en
vervoert dit via onze gedachtes
en gebeden. Omdat jij zelf uit
water bestaat, zal je ze, waar je ook
bent, overal in de
wereld transporteren.
Water has a memory and carries within it
our thoughts and prayers. As you yourself are
water, no matter where you are, your
prayers will be carried to the rest of the world.
17-09-2018
Liefde is het water van het leven.
drink het met je hart en ziel.
Love is the water of life.
Drink it down with heart and soul.
16-09-2018
Voor sommige mensen is water gewoon water.
Voor mij niet. Door water krijg ik mijn gezonde
verstand weer terug.
To some, it's just water. To me, it's where I
regain my sanity.
15-09-2018
Maak je hoofd leeg,
wes zonder vorm,
net als water.
Empty your mind, be
formless – like water.
14-09-2018
Voor een wijs persoon, is
water de enige drank.
Water is the only drink for
a wijs person.

13-09-2018
Voor een man met dorst is een druppel water
meer waard dan een zak goud.
A drop of water is worth more than
a sack of gold to a thirsty man.
12-09-2918
Niets is zachter of flexibeler
dan water, maar tegelijkertijd
kan niets het weerstaan.
Nothing is softer or more flexible
than water, yet nothing can resist it.
11-09-2018
Geen water, geen leven, geen blauw, geen groen.
No water, no life, no blue, no green.
10-09-2018
De geest lijkt op water.
Wanneer het onrustig is, is
het moeilijk het te zien.
Wanneer het kalm is,
wordt alles helder.
The mind is like water.
When it's turbulent, it's difficult
to see. When it's clear everythng
becomes clear.
THEMA VAN DE WEEK
PRATEN MET JE LICHAAMSCELLEN
TOPIC OF THE WEEK
TALKING TO YOUR BODY CELLS
09-09-2018
Lieve Stress,
laten we uit elkaar gaan!

Dear stress,
let's break up!
08-09-2018
Wees voorzichtig wanneer je met jezelf praat.
Jij luistert mee!
Be careful how you are talking to yourself,
because you are listening!
07-09-2018
Ik ben gezond. Ik ben gelukkig.
Ik ben jong. Ik ben compassie.
I am healthy.  I am happy.
I am young. I am compassion.
06-09-2018
Ik heb de controle over mijn lichaam.
Ik ben wat ik denk.
Hoe ik denk bepaalt mijn gezondheid.
I have control over my body.
I am what I think.
How I think determines my health.
05-09-2018
Het vermogen van jouw lichaam
te genezen is groter dan iemand
jou heeft laten geloven.
Your body's ability to heal is greater
than anyone has permitted you to
believe.
04-09-2018
Het lichaam is een samenleving
opgebouwd uit zijn ontelbare cellen
of inwoners.
The body is a community made up
of its innumerable cells or inhabitants.
03-09-2018
Luister naar jouw eigen stem, je ziel.
Teveel mensen luisteren naar het geluid
van de wereld in plaats van naar henzelf.
Listen to your own voice, your soul. Too
many people listen to the noise of the World,
instead of themselves.
THEMA VAN DE WEEK
INNERLIJKE KIND
TOPIC OF THE WEEK
INNER CHILD
02-09-2018
De hele wereld is gemaakt van
Geloof, Vertrouwen en Toverstof!
All the World is made of Faith,
Trust and Pixie Dust!
01-09-2018
De kindertijd staat voor eenvoud.
Kijk naar de wereld met het oog van
een kind, het is erg mooi.
Childhood means simplicity. Look at
the World with the child's eye- it is very beautiful.
31-08-2018
Trots is een spirituele ziekte.
Het neemt alle kracht weg van
jouw Innerlijke Kind, Liefde,
Tevredenheid, en zelfs
Gezond verstand.
Pride is a spiritual illness. It takes away
all the power of your Inner Child , Love,
Contentment, or even Common Sense.
30-08-2018
We worden nooit echt volwassen.
We leren alleen hoe we over moeten
komen in het openbaar.
We never really gro up. We only learn
how to act in public.
29-08-2018
Ik ben blij om te kunnen vermelden
dat mijn Innerlijke Kind nog steeds
tijdloos is!
I'm happy to report that my Inner Child
is still ageless!
28-08-2018
We houden niet op met spelen
omdat we ouder worden.
We worden ouder omdat we
stoppen met spelen.
We don't stop playing because
we grow old.
We grow old because we stop
playing.

27-08-2018
Mijn Innerlijke Kind is tijdloos.
My Inner Child is ageless.
THEMA VAN DE WEEK
BLIJF GELOVEN IN WAT NIET ALTIJD TE ZIEN IS.
TOPIC OF THE WEEK
KEEP BELIEVING IN WHAT YOU CAN'T ALWAYS SEE
26-08-2018
Geloof is te geloven in dat wat je niet ziet.
De beloning die je krijgt is dat je kan zien waar je in gelooft!
Faith is believing in what you can't see.
The reward of this Faith is to see what you believe!
25-08-2018
"Iets dat je nooit eerder gedaan hebt".
Geloof dat je het kan en het zal je lukken.
"Something that you've never done before".
Believe that you can and you'll pull it off.
24-08-2018
Je kan mensen niet veranderen.
Je kan alleen van ze houden.

You can't change people.
You can only love them.
23-08-2018
Geloof nooit dat een paar zorgzame
mensen niet in staat zijn om de wereld
te kunnen veranderen. Want tot nu toe
is dat altijd zo geweest.
Never believe that a few caring people
can't change the World. For, indeed,
that's all who ever have.
22-8-2018
LAAT LOS
en vertrouw op het Universum.
LET GO
and trust the Universe.
21-08-2018
Liefde is als de wind.
Je kan het niet zien.
Je voelt het.
Love is just like the wind.
You can't see it.
You feel it.
20-08-2018
Als je gelooft dat je het kan,
ben je al halverwegen.
Believe you can and you're
halfway there

THEMA VAN DE WEEK
VERBORGEN EMOTIES
TOPIC OF THE WEEK
HIDDEN EMOTIES
18-08-2018
Een gedicht ontstaat wanneer
een emotie zijn weg heeft gevonden
naar een gedachte en de gedachte
er woorden voor heeft gevonden.
Poetry is when an emotion has found
its thought and the thought has found
words.
17-08-2018
Tranen komen vanuit je hart,
niet vanuit je hersenen.
Tears come from the heart and
not from the brain.
16-08-2018
We proberen onze gevoelens te verbergen.
Maar we vergeten een ding: onze ogen
spreken boekdelen!
We try to hide our feelings,
but we forget that our eyes speak!
15-08-2018
Het leven is te kort om je gevoelens
te verbergen.
Wees niet bang om te zeggen wat je voelt.
Life is too short to hide your feelings.
Don't be afraid to say what you feel.
14-08-2018
Er zijn drie dingen die niet
lang verborgen blijven.
De Zon, de Maan en de Waarheid.

Three things cannot be long hidden.
The Sun, the Moon and the Truth.

13-08-2018
Haar hart was een geheime tuin
en de muren waren erg hoog.
Her heart was a secret garden
and the walls were very high.
THEMA VAN DE WEEK:
IK HEB CONTROLE OVER MIJN LEVEN
TOPIC OF THE WEEK:
I HAVE CONTROL OVER MY LIFE

12-08-2018
Jouw reactie is waar
jij volledige macht en controle hebt.
Your reaction is where you have
complete power and control.
11-08-2018
Een van de meest simpele manieren
om gelukkig te blijven is, om alles
wat je verdrietig maakt los te laten.
One of the simplest ways to stay happy,
is to let go of all the things that make you sad.
10-08-2018
Ik ben wie ik ben.
Niet wie je denkt dat ik ben.
Niet wie je wilt dat ik ben.
Ik ben mijzelf.
I am who I am.
Not who you think I am.
Not who you want me to be.
I am me.
09-08-2018
Dingen die ik onder controle kan hebben.
    – mijn gedachten
– mjn gedrag
  – mijn houding
Things I can control:
– my thoughts
  – my behaviour
– my attitude
08-08-2018
Wat je vandaag voorbereid
wordt het succes van morgen.

Today's preparation….
….Tomorrow's success!
07-08-2018
Het leven is goed,
omdat ik besloot
om daar voor te zorgen.
Life is good, because I
decided to make it that way.

06-08-2018
Ik creëer mijn eigen realiteit.

I create my own reality.

THEMA VAN DE WEEK:
IK HOU VAN HET LEVEN
TOPIC OF THE WEEK:
I LOVE LIFE
05-08-2018
Ik ben achtergekomen dat als
je liefde uitstraalt,
het leven je liefde teruggeeft.
I have found out that if you love
life, life will love you back.
04-08-2018
Leef ieder moment volop,
Lach iedere dag,
Liefde ervaren dat aan woorden
voorbij gaat.
Live every moment,
Laugh everyday,
Love beyond words.
03-08-2018
"Waar liefde is,
is er leven"
"Where there is love
there is life"
02-08-2018
Ik hou van wie ik was,
maar ik hou helemaal
van wie ik aan het worden
ben.
I love who I've been,
but I really love who I'm
becoming.
01-08-2018
Jouw leven wordt niet beter
bij toeval,
het wordt beter door verandering
Your life does not get better by chance,
it gets better by change.
31-07-2018
Wees jezelf.
Niet wie de wereld
wil dat je bent.
Be who you are, not who
the World wants you to be.

30-07-2018
Hebt het leven dat je leeft lief.
Leef het leven dat je lief hebt.
Love the the life you live.
Live the life you love.
THEMA VAN DE WEEK:
BLIJF IN JE LICHT
TOPIC OF THE WEEK:
STAY IN YOUR LIGHT
29-07-2018
Het is tijdens onze moeilijkste momenten
dat we moeten focussen om het licht te zien.
It is during our darkest moments that we
must focus to see the light
28-07-2018
We kunnen twee keuzes maken.
Ons verbergen van het Licht,
of zelf het Licht worden.
We have two choices.
We can hide from the Light, or
become the Light.
27-07-2018
Blijf geduldig en vertrouw
op jouw reis.
Stay patient and trust your
journey.
26-07-2018
Waar wij gewond zijn
komt het licht binnen.
Our wound is where
the light enters us.
25-07-2018
Geloof is de vogel die het
licht voelt, terwijl het
's ochtends vroeg nog donker is.

Faith is the bird that feels the
light when the dawn is still dark
24-07-2018
Studeer de natuur, hou van de natuur,
blijf dichtbij de natuur. Het zal je nooit
teleurstellen.
Study nature, love nature, stay close
to nature. It will never fail you.
23-07-2018
Ik zocht niet meer naar het licht.
In plaats daarvan besloot ik om
het zelf te zijn.
I stopped looking for the light.
Decided to become it instead..
THEMA VAN DE WEEK:
NIEUWETIJDS KINDEREN
TOPIC OF THE WEEK:
NEW AGE CHILDREN
22-07-2018
Wees niet ongerust als je niet begrepen wordt.
Wees liever ongerust omdat je geen begrip kan tonen.
Don't be disturbed at being misunderstood;
be disturbed rather at not being understanding.
21-07-2018
Kinderen zijn natuurlijke Zenmeesters;
hun wereld is elk moment gloednieuw.

Children are natural Zen masters;
their world is brand new in each and
every moment.
20-07-2018
Lopend, ik luister naar een dieper manier.
Plotseling staan al mijn voorouders achter mij.
Wees stil, zeggen ze. Kijk en luister.
Jij bent het resultaat van de liefde van duizenden.
Walking, I listen to a deeper way.
Suddenly all my ancestors are behind me.
Be still they say. Watch and listen.
You are the result of the love of thousands.
19-07-2018
Als ik je in dit leven een ding kon geven
zou ik je het vermogen geven jezelf te
zien door mijn ogen.
Alleen dan zou je realizeren hoe
speciaal je bent voor mij.
If I could give you one thing in life,
I would give you the ability to see yourself
through my eyes, only then would you
realize how special you are to me.
18-07-2018
De beste manier om jouw
toekomst te voorspellen,
is om het zelf te creëren.
The best way to predict
your future is to create it.
17-07-2018
Kinderen zullen naar je luisteren
Nadat ze het gevoel hebben dat
er na hen geluisterd wordt.

Childeren will listen to you after
they feel listened to.

16-07-2018

Beperk een kind niet naar wat jij geleerd hebt.
Zij/Hij was in een andere tijd geboren.
Don't limit a child to your own learning.
She/He was born in another time.
THEMA VAN DE WEEK: ENERGIE BEWUSTZIJN

TOPIC OF THE WEEK: ENERGY AWARENESS
15-07-2018
Focus jouw alertheid op je hart chakra.
Als je dat doet, zal je voelen dat jouw
bewustzijn veranderd. Je zou verschillende
percepties van energie in verschillende
delen van je lichaam kunnen voelen.

Focus your awareness on the heart chakra. As
you do, you will feel your consciousness shifting.
You may feel different perceptions of
energy in different parts of your body.
14-07-2018
Gedachtes en woorden zijn energie.
Ze hebben een fysieke kracht.
Thoughts and words are energy.
They do have a physical power.
13-07-2018
Als je positieve dingen in
je leven naar je toe wilt trekken,
begin nu positieve
energie om je heen te verspreiden.
If you want to attract positive things
into your life, then begin now by
spreading positive energy about.
12-07-2018
Alles is afhankelijk van energie
Energie is aandacht
Aandacht is bewustzijn
Everything is dependent upon energie.
Energy is attention.
Attention is awareness
11-07-2018
Ik ben hier om dienstbaar te zijn
Ik ben hier om te inspireren
Ik ben hier om liefde te geven
Ik ben hier om in mijn waarheid te leven.
I am here to serve
I am here to inspire
I am here to love
I am here to live my truth
10-07-2018
Een energie verandering
in de wereld betekend een
verandering in onze realiteit.
A shift in energy in the world is
always followed by a change in reality.
09-07-2018
Wordt bewuster van
waar je energie voor gebruikt.
Become more aware of what's
really worth your energy.

THEMA VAN DE WEEK: ONZEKERHEID
TOPIC OF THE WEEK: UNCERTAINTY
08-07-2018
Alles is niet zoals het lijkt.
Blijf ruimdenkend.
Not everything is at it seems.
Stay open mindend.
07-07-2018
Mijn leven is zo vol verrassingen,
Niets meer kan mij verrassen.
My life is so full of surprises,
nothing surprises me any more.
06-07-2018
Ik heb mij nooit kunnen voorstellen
dat ik het niet goed met mij zou gaan.
Ik had een zekerheid in mijzelf dat
altijd bij mij is gebleven.
I never imagined that my life could
go wrong. I had a trust in myself
that has always seen me through
05-07-2018
Ik heb mijn leven gewijd aan onzekerheid.
Zekerheid doodt wijsheid, gedachten en
creativiteit.
I have devoted my life to uncertainty.
Certainty is the death of wisdom, thought,
creativity.
04-07-2018
Heb geduld. Blijf vertrouwen.
Wanneer niets is zeker, is alles
mogelijk.
Have patience. Keep on trusting.
When nothing is certain,
everything is possible.

03-07-2018
Leef nu in het moment
alle andere momenten zijn onzeker.
Live life for the moment, because
every other moment is uncertain.
02-07-2018
Een ding is zeker,
de onzekerheid van ons leven.
One thing is certain,
the uncertainty of our life.

THEMA VAN DE WEEK: OBSERVEREN
TOPIC OF THE WEEK: OBSERVING
01-07-2018
Als je op zoek bent naar
die ene persoon wie
jouw leven gaat veranderen.
Kijk in de spiegel.
If you're searching for that
one person who will change
your life.
Take a look in the mirror.
30-06-2018
Yoga is de oefening om
jezelf te observeren
zonder oordeel.
Yoga is the practice of
observing yourself without
judgement.
29-06-2018
Hoe stiller je wordt,
hoe meer je kan horen.
The quiter you become,
the more you can hear.
 28-06-2018
Soms moet je op een andere manier




naar het leven kijken.
Sometimes you need to look at life
from a different perspective
27-06-2018
Observeer zonder oordeel.
Dingen zijn niet zoals ze lijken te zijn.
Observe without judgement.
Things are not as they appear to be.
 26-06-2018
Er is een ruimte tussen mij en

mijn Ego.
Ik observeer het leven om me heen,
vrij van gedachtes of oordeel.

There is a space between me and
my Ego.
I observe the life around me,




free of any thoughts or judgements.

25-06-2018
Wanneer je observeert in plaats
van te reageren, haal je je eigen kracht terug.
When you observe rather than react,
you reclaim your power.

THEMA VAN DE WEEK:

MOED



TOPIC OF THE WEEK: COURAGE
24-06-2018
Het gaat niet om de lengte van het leven,
maar de diepgang.
It is not the length of life,
but the depth of life.
23-06-2018
Wanneer je moedig bent, geef jij anderen om
je heen de kracht om ook moedig te zijn.
When you are brave, you empower others around
you to be brave too.
22-06-2018
Iedere dag begint met een activiteit van Moed en Hoop:
's morgens uit bed komen!!!
Every day begins with an act of Courage and Hope:
getting out of bed!!!
21-06-2018
Boven alles, wees de held in jouw leven,
niet het slachtoffer.
Above all, be the heroine of your life, not the victim.
20-06-2018
 Je krijgt in het leven waar je de
moed hebt om voor te vragen.
You get in life what you have the courage
to ask for.
19-06-2018
Angst is een reactie.
Moedig zijn is een besluit.
Fear is a reaction.
Courage is a decision.
18-06-2018
Heb de moed om je hart en intuitie te volgen.
Op een of andere manier weten ze al
wat jij echt wilt worden.

Have the courage to follow your heart and intuition.

They somehow already know what you truly want
to become.
 HUMAN BEING

17-06-2018

EEN VADER
Mijn vader gaf mij het grootste cadeau dat
iemand ooit aan een ander zou kunnen geven.
Hij geloofde in mij.
A FATHER
My father gave me the greatest gift
anyone could give another person.
He believed in me.
16-06-2018
DE MENSELIJKE BREIN
Educatie is wat er overblijft nadat we vergeten zijn
wat we op school geleerd hebben.
THE HUMAN BRAIN
Education is what remains after one has forgotten
what one has learned in school.

15-06-2018
DE KWETSBARE MENS
Een Mens is als hard als een Steen,
maar als kwetsbaar als een Bloem.
THE VULNERABLE HUMAN BEING
A Human Being is as hard as a Stone,
but as vulnerable as a Flower.


14-06-2018
WIJSHEID, COMPASSIE, MOED
Wijsheid, compassie en moed zijn de
drie universele morele kwaliteiten
van de mens.
WISDOM, COMPASSION, COURAGE
Wisdom, compassion and courage are the
three universally recognised moral qualities
of men.
13-06-2018
TOLERANTIE
Tolerantie is het recht aan ieder mens
te geven dat je voor jezelf eist.
TOLERANCE
Tolerance is giving to every other human being
every right that you claim for yourself.
12-06-20

GROOTHEID
De grootheid van de mensheid is niet dat je een mens bent
maar menselijk bent.
GREATNESS
The greatness of humanity is not in being a human
but in being humane
11-06-2018
De wereld zit te wachten op degenen

die vanuit hun ziel spreken.
The World is waiting for those who
speak from their soul.
10

-06-2018




We weten niet wat de liefde van een ouder




voor zijn kind is totdat we zelf ouders worden.
We never know the love of a parent
till we become parents ourselves.
09-06-2018
Klaag niet over de jongere generatie.
Ze creëren de toekomst voor jouw kleinkinderen.
Laat  ze meer waardering zien.
Don't complain about the younger generation.
They create the future for your grandchildren.
Show more appreciation.

08-06-2018
Onze zielen hebben niet de leeftijd
van onze Aardse Leven. 
Our souls are not our Earth Age.
07-06-2018
Wij proberen onze gevoelens te verbergen,
maar wij vergeten dat onze ogen spreken.
We try to hide our feelings,
but we forget that our eyes speak.
06-06-2018
Drie dingen die je nooit moet opofferen:
jouw familie,
jouw hart, of
jouw waardigheid.
Three thing you should never sacrifice:
your family,
your heart, or
your dignity.

05-06-2018
Voel je niet eenzaam.
Het hele Universum zit in je.

Don't feel lonely.
The whole Universe is inside you.


04-05-2018
Je kunt geen nieuwe realiteit creëren
met dezelfde persoonlijkheid.
You can't create a new reality with
the same personality.

03-06-2018
Wacht niet op wonderen,
Jouw hele leven is een wonder.
Don't wait for miracles,
Your whole life is a miracle.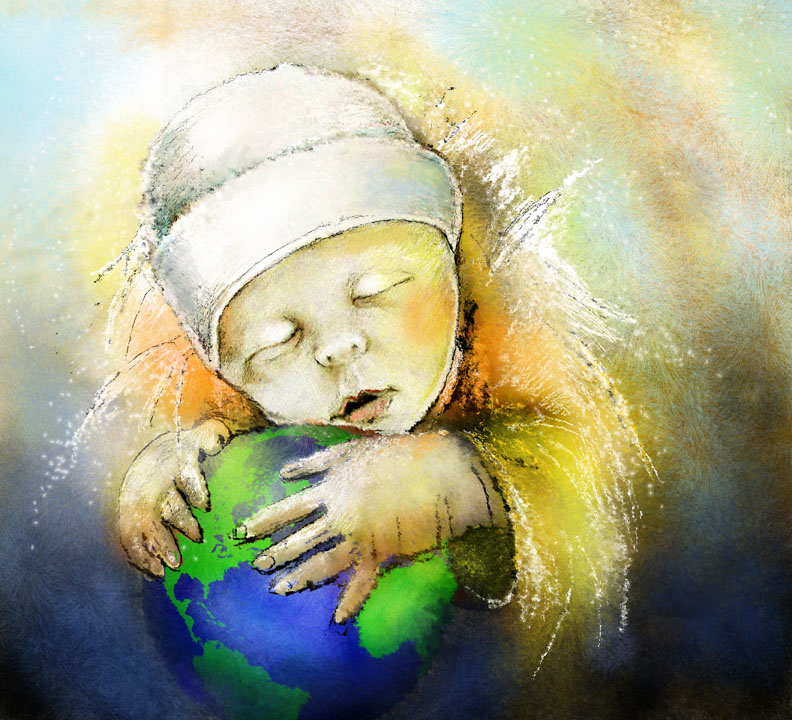 02-06-2018
KARMA
Wat je nu doet zal je in de toekomst tegenkomen.
Het leven confronteert je op een aparte manier
om af te handelen wat je een ander aangedaan hebt.
What you do now will come back to you in the future.
Life has a funny way of making you deal with
what you make others go through.
01-06-2018
Verwachtingen / Expectations

Soms verwachten we meer van anderen omdat
wij bereid zouden zijn om evenveel voor hun te doen.
Sometimes we expect more from others because
we would be willing to do that much for them.

31-05-2018
Minderwaardigheidscomplex / Inferiority complex
Zonder jouw toestemming kan niemand
jou minderwaardig laten voelen.
No one can make you feel inferior
without your consent.

30-05-2018
Kijk iedere dag voor iets positiefs,
zelfs als je soms iets harder moet zoeken.
Look for something positive in every day,
even if you sometimes have to look a bit harder.

29-05-2018
Kryon
Oude zielen hebben de juiste verwachtingen.
Ze zien het grote geheel.
Old souls have the right expectations.
They see the bigger picture.
28-05-2018
LIEFDE
Jij bent mijn blauwe potlood,
de een waar ik nooit genoeg van heb.
De een dat ik gebruik om mijn hemel
een kleur te geven.
LOVE
You are my blue pencil,
the one I never have enough of, 
the one I use to colour my sky.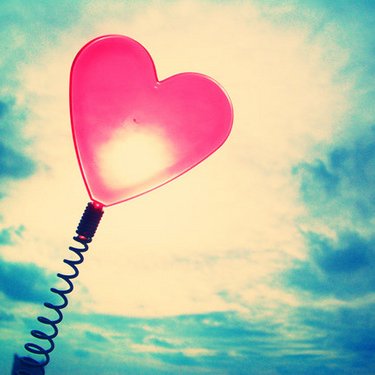 27-05-2018
Kristallen zijn levende wezens
aan het begin van creatie.
Crystals are living beings
at the beginning of creation.
26-05-2018
Wat zou je Ego doen zonder een "probleem" ?
Hij zou werkeloos zijn!
What would the Ego do without a "problem" ?
He'd be out of a job!
25-05-2018
Een geweten is de stem van de Ziel.
Conscience is the voice of the Soul.
Leid jezelf op door over mensen te lezen die een gewetensvol leven hebben geleefd.
Educate yourself by reading about people who lived conscience-guided lives.

24-05-2018
Ik ben niet een product van mijn omstandigheden.
Ik ben een product van mijn beslissingen.
I am not a product of my circumstances.
I am a product of my decisions.
Keuzen die we maken/Choices we make

23-05-2018
Een Stam Ziel.
Niet verbonden met bloed, maar met energie.
Degenen die in de goede en slechte tijden altijd voor je zijn,
degenen die geduld hebben en degenen die je steunen
in je dromen.
Spirit Tribe.
Not connected by blood, but by energy.
Those who are there for you through the good and the bad,
those who are patient, and those who are supportive
of you and your dreams.
22-05-2018
Het hart is net als een tuin.
Het kan compassie laten groeien of angst,
haatdragendheid of liefde. Welke zaden ga jij planten?
The heart is just like a garden.
It can grow compassion or fear, resentment or love.
Which seeds will you plant there?
21-05-2018
Ik heb nooit gedroomd over succes.
Ik werkte ervoor.
I never dreamed about succes.
I worked for it.
20-05-2018
Wanneer je boos bent, tel eerst tot tien voordat je spreekt.
Als je erg boos bent, tel tot honderd.
When angry, count to ten before you speak. 
If very angry, count to one hundred.
19-05-2018
Veel over dingen weten leert ons
niet om inzichten te krijgen.
Knowing many things doesn't
teach us insight.

18-05-2018
Vrienden zijn medicijnen voor een gewond hart,
en vitamines voor een hoopvolle ziel.
Friends are medicine for a wounded heart,
and vitamines for a hopeful soul.

17-05-2018
Stilte is een lege ruimte, ruimte is
het huis van een geest die wakker is.
Silence is an empty space, space is
the home of the awakened mind.

16-05-2018 
Iedere dag een beetje progressie
brengt grote resultaten.
A little progress each day
adds up to big results.

14-05-2018
Kies om optimistisch te zijn,
het voelt beter.
Choose to be optimistic,
it feels better.

MOEDERDAG/MOTHERS DAY
13-05-2018
Mijn moeder heeft de sfeer voor mij gecreërd,
zonder deze zou ik niet zijn wie ik nu ben.
Moederschap gaat niet over biologie,
maar over een onvoorwaardelijke omarming.
Een Moeder ziet haar baby als een deel van haarzelf. 
My mother set the ambience for me, without
which I would not be what I am. Motherhood
is not of biology, but of unconditional Inclusion.
12–05-2018
Ik ben niet vreemd.
Ik ben een beperkte editie!
I'm not weird,
I'm a limited edition!

11-05-2018
Iedere nieuwe generatie moet op zijn
eigen manier geschiedenis herschrijven.
Every new generation
must rewrite history in its own way

10-05-2018
Als jouw illusies aan gruzelementen zijn,
betekent het dat je dichter bij de realiteit komt.
If your illusions are shattered,
it means you are getting closer to reality.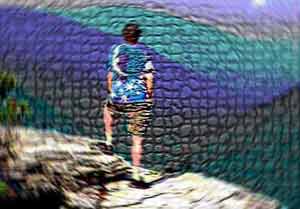 09-5-2018
Vind een hart dat je lief heeft op je slechts
en armen die je vasthouden op je zwakst.
Find a heart that will love you at your worst
and arms that will hold you at your weakest.
08-05-2018
Het heeft geen zin om jouw toekomst te straffen
voor de fouten van je verleden. Vergeef jezelf,
groei erdoor en laat het dan los.
There is no sense in punishing yourself for the
mistakes of your past. Forgive youself, grow from
it and then let it go.
07-05-2018
Geloof in jezelf,
je bent sterker dan je denkt.
Believe in yourself,
you are stronger than you think.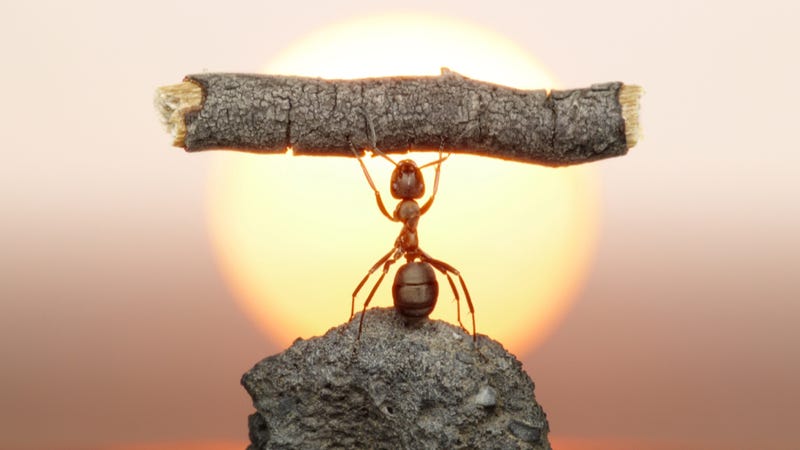 06-05-2018
Leef voor dit moment.
Al het andere is onzeker.
Live for this moment.
Everything else is uncertain.

05-05-2018
Het donker kan het donker niet verdrijven; 
alleen licht kan dat doen.
Haat kan haat niet verdrijven; alleen liefde kan dat doen.
Darkness can't drive out darkness; only light can do that.
Hate cannot drive out hate; only love can do that.
04-05-2018
Wanneer de ego dood gaat,
wordt de ziel wakker.
When the ego dies,
the soul awakes.


03-05-2018
Onthoud een ding.
De mensen die zeggen
"jouw dromen zijn onmogelijk"
hebben hun eigen dromen al losgelaten.
Just remember.
The people that say,
"your dreams are impossible"
have already given up on theirs.


02-05-2018
Een kind kan een volwassene drie dingen leren:
Wees gelukkig zonder een reden, hou je altijd bezig
met iets, en weet hoe je met al je macht jouw wensen opeist.
A child can teach an adult three things:
to be happy for no reason, to always be busy with something
and to know how to demand with all his might that which he desires.

01-05-2018
Je moet je geloof niet verliezen in de mensheid.
De mensheid is een oceaan; als er een paar druppels
van de oceaan vervuild zijn betekend dat niet dat de
oceaan vies is.
You must not lose faith in humanity.
Humanity is an ocean; if a few drops of the ocean are
dirty, the ocean does not become dirty. Mahatma Gandhi.

30-04-2018
Waarom doe je zo je best om je aan te passen
aan anderen, terwijl je geboren bent om
op te vallen?

Why are you trying so hard to fit in,
when you are born to stand out?
29-04-2018
Het verschil tussen het verleden, heden en toekomst
is alleen een eigenwijze, hardnekkige illusie. Einstein.
The distinction between the past, present and future
is only a stubbornly persistent illusion. Einstein.
28-04-2018
Stilte is de slaap die voeding geeft aan wijsheid.
Silence is the sleep that nourishes wisdom.
27-04-2018
Stilte is niet leeg, Het zit vol antwoorden!
Silence isn't empty, It's  full of answers!

26-04-2018
Het ergste wat je kan overkomen, is dat
jouw leven 'ongebruikt'  wordt.
Welke bekwaamheden je ook hebt,
je moet ze tot het uiterste,
en nog iets verder uitbreiden!
The worst thing that can happen to you,
is to be an unused life.
Whatever your capabilities, you must stretch 
them to the limit, and a little beyond!
25-04-2018




In de echte wereld, net als in dromen,




niets is wat het lijkt.
In the real world as in dreams,
nothing is quite what it seems.
24-04-2018
Blijf omhoog kijken.
Dit is het geheim van het leven. 


23-04-2018

Compassie zonder actie
is gewoon observatie.
Compassion without action
is just observation.

22-04-2018
In plaats van te zeggen
"Ik wil niet dat mijn kind opgemerkt wordt als anders",
laten we de tekst omdraaien door te zeggen
"Ik wil niet dat mijn kind zich gedwongen voelt om
op anderen te lijken. Punt."
Instead of saying
"I don't want my child to be perceived as different",
let's flip the script and say,
"I don't want my child to feel pressured to be like
anyone else. Period."
Een Sterren Kind/A Child from the Stars. 

21-04-2018
Oordeel anderen niet voor de keuzen die
ze maken omdat je niet weet welke
opties ze hadden om uit te kiezen.
Don't Judge people for the choices they make
when you don't know the options they had
to choose from.
20-04-2018
In jouw lichaam zit wijsheid.
Het wil met je communiceren om
je te helpen met je gezondheid.
There is wisdom in your body. It wants to
communicate with you, so that it can help you with
your health.
19-04-2018
Genezing is het einde van disharmonie in jezelf.
Healing is the end of conflict with yourself.
18-04-2018
Je moet de plek in jezelf vinden
waar niets onmogelijk is.
You must find the place inside yourself
where nothing is impossible.

17-04-2018
Het leven is niet een probleem die je op moet lossen,
maar een ervaring in de realiteit.
Life is not a problem to be solved,
but a reality to be experienced.
16-04-2018
Muziek kan dingen genezen
die medicijnen nooit zouden kunnen.
Music  can cure things that medicine never will.
15-04-2018
Liefde voor anderen zonder beperkingen,
Spreken zonder bijbedoelingen,
Geven zonder redenen,
Verzorgend zonder verwachtingen
DIT IS HET HART VAN EEN WARE VRIEND
To Love without condition,
To Talk without intention,
To Give without reason,
And to Care without expectation,
THIS IS THE HEART OF A TRUE FRIEND
14-04-2018
Vandaag is een goede dag.
Geef het door aan jezelf en anderen.
Today is a good day.
Tell it to yourself and pass it on to others,
13-04-2018
Zie het licht in ieder ander.
Wees het licht voor ieder ander.
See the light in each other.
Be the light for each other.
Sommige van mijn beste vrienden
zeggen nooit een woord tegen me.
Some of my best friends
never say a word to me.

11-04-2018
Jouw energie introduceert je
voordat je een woord uitbrengt.
Your energy introduces you before
you even speak.

10-04-2018
Oude gewoontes zullen geen nieuwe deuren openen.
Old habits won't open new doors.
09-04-2018
Oude Zielen.
Er is een schoonheid in jou dat duizenden
jaren oud is.
Te oud om in een gedicht te vangen.
Te oud om door iedereen geliefd te zijn.
Maar zo zeer geliefd bij een gekozen paar.
Old Souls.
There is a beautiful thing inside you
that is thousands of years old.
Too old to be captured in poems.
Too old to be loved by everyone.
But loved so very dearly by a chosen few.

08-04-2018
Wees bereid om te veranderen.
Ons leven zal nooit hetzelfde blijven.
Be willing to change.
Because our life won't stay the same.
07-04-2018
Sukses komt niet naar je toe
omdat je het wilt.
Het komt omdat je de juiste
acties onderneemt.
Succes doesn't come to you
because you want it.
It comes because you do the right things.
06-04-2018
Wees jezelf.
Alle anderen zijn al bezet.
Be yourself.
Everyone else is already taken.
05-04-2018
Leer om alleen te zijn
zonder eenzaam te voelen.
Leer jouw schoonheid te bewonderen
zonder maar een fout te vinden.
Leer om jezelf lief te hebben
zonder de liefde van anderen.
Learn to be alone
without being lonely
Learn to admire your beauty
without finding fault
Learn to love yourself
without the love of others.

04-04-2018
Observeer je gedachten
Ze worden woorden
Observeer jouw woorden
Ze worden acties
Observeer jouw acties
Ze worden gewoontes
Observeer jouw gewoontes
Ze worden karakter
Observeer jouw karakter
Het wordt jouw toekomst !
Watch your thoughts
They become words
Watch your words
They become actions
Watch your actions
They become habits
Watch your habits
They become character
Watch your character
It becomes your destiny !
Lao Tzu
30-03-2018
Iedere vrouw die zichzelf geneest,
geneest al de vrouwen die voor haar leefden,
en al de vrouwen die na haar komen.
Every woman who heals herself,
heals all the women who came before her 
and all the women who come after her.

29-03-2018
Vertrouw op je dromen,
Vertrouw op je hart,
Vertrouw op jouw unieke verhaal.
Trust your dreams,
Trust your heart,
and
Trust your unique story
28-03-2018
Vrijheid is de zuurstof van de ziel.
Freedom is the oxygen of the soul.
27-03-2018
Zing iedere dag. Het houdt je gezond,
oefent je hart en longen en maakt
endorfinen los dat je goed laat voelen!

Sing every day. It keeps you healthy,
exercises your heart and lungs,
and releases endorphin
that makes you feel good!
26-03-2018
Een morale evolutie vergroot onze cirkel van compassie
zodat we alle levende wezens kunnen omarmen.
Moral evolution is widening our circle of compassion to
embrace all sentient beings.
25-03-2018
Compassie is een actieve woord dat geen grenzen kent.
Compassion is an action that knows no boundaries.

24-03-2018
Als je op zoek bent naar de persoon
die jouw leven gaat veranderen,
kijk in de spiegel.
If you're searching for that person that will
change your life, take a look in the mirror.
23-03-2018
Als het niet open gaat….. is het niet jouw deur!
If it doesn't open…… it's not your door!

22-03-2018
Er is een stem dat geen woorden gebruikt.
There is a voice that doesn't use words.

21-03-2018
Er zijn geheime mogelijkheden die verborgen
zijn in iedere tegenslag.

There are secret opportunities
hidden inside every setback.
20-03-2018
Niets in het leven is een probleem
Alles is een mogelijkheid
Nothing in life is a problem
Everything is a possibility 
19-03-2018
Boos worden betekent dat je jezelf
straft door de fouten van anderen.
To be angry is to let the mistakes of others
others punish you.

18-03-2018
Als je echt op zoek bent naar de waarheid 
ga er nergens van uit. Blijf gewoon zoeken.

If  you are really seeking the truth
don't assume anything. Just keep on seeking.
17-03-2018
Familie betekent dat niemand achtergelaten
wordt of vergeten.
Family means no one gets left behind or forgotten.

16-03-2018
Echte familie komt niet van jouw bloed.
Het zijn de mensen die naast je staan
wanneer niemand anders er is.
Real family does not come from your blood.
It is the people standing beside you when no one else is. 
15-03-2018
De waarheid is vaak confronterend

The truth is often confronting
14-03-2018
Wanneer je denkt dat je alle mogelijkheden
geprobeerd hebt. Onthoud dit.
Dat heb je niet.
When you think that you've exhausted
all possibilities.
Remember this. You haven't
13-03-2018
Blijf ruimdenkend. Dingen zijn niet
altijd wat ze lijken te zijn.
Stay open minded.
Things are not always what they seem.
12-03-2018
Je krijgt wat je in je in wilt hebben wanneer
je de moed opbrengt om het te vragen.
You get in life what you have
the courage to ask for. 
11-03-2018
Vertrouw op jezelf.
Je weet meer dan je denkt .

Trust yourself. 
You know more than you think you do.
10-03-2018

Het leven zit vol verrassingen, maar
de grootste van allemaal is,
hoe ga je er mee om?
Life is full of surprises, but 
the biggest one of all is 
learning what it takes to handle them

09-03-2018
Engelen leven om ons heen.
Soms verbergen ze hun vleugels, maar je kunt
de vrede en hoop dat ze brengen niet verbloemen
Angels live amongst us. Sometimes they hide their wings,
but there is no disguising the peace and hope they bring
08-03-2018
Als we geen winter hadden,
zou het voorjaar niet zo heerlijk zijn!
If we had no winter,
the Spring would not be so pleasant!

07-03-2018
Raak niet gescheiden van je illusies.
Als ze weg zijn zal je nog bestaan,
maar je zult ophouden te leven.
Don't part with your illusions.
When they're gone you may still exist,
but  you have ceased to live.

06-03-2018
Je bent wat je doet, niet
wat je zegt dat je gaat doen.
You are what you do,
not what you say you'll do.
05-03-2018
Het verstand: Een mooie dienaar,
een gevaarlijke meester.
The mind: A beautiful servant, a
dangerous master.
04-03-2018
De diensten die je voor anderen doen
is de huur dat je betaald voor jouw kamer
hier op Aarde.
The services you do for others
is the rent you pay for your room
here on Earth.
03-03-2018
Heb geduld en vertrouw op
jouw levensreis.
Have patience and have trust in
your life's journey.
02-03-2018
Onvoorwaardelijke Liefde geeft
zonder iets terug te verwachten.
Unconditional Love gives,
without expecting anything back.
01-03-2018
Er zijn vrienden, er is familie, en dan
heb je vrienden dat familie wordt.
You have friends, you have family, and then
you have friends that become family

28-02-2018
De beste manier om iets gedaan te krijgen is
eenvoudig. Maak een begin!
The best way to get things done is simple.
Just begin!
27-02-2018
Vertrouwen is verdiend wanneer
acties ontmoeten woorden.
Trust is earned when actions meet words.
26-02-2018
Als het opgelost kan worden hoef je geen zorgen
te maken.
Als het niet opgelost kan worden heeft
het geen zin om zorgen te maken.
If it can be solved there's no need to worry. 
If it can't be solved, there's no point in worrying.
25-02-2018
Zoek het antwoord in jouw vraag.
Look for the answer inside your question.
24-02-2018
Je kunt alleen verliezen wanneer
je aan iets vast blijf klampen.
You can only lose what you cling to.
23-02-2018
Iedereen is een wereld op zichzelf 
Iedereen zou een bestseller kunnen schrijven.
Everyone is a world on its own
Everyone could write a best seller.
22-02-2018
Iemand anders is gelukkig met
minder dan jij hebt.

Someone else is happy with less
than you have.
21-02-2018
De echte teken van volwassenheid is wanneer
iemand je pijn doet en je probeert hun situatie
te begrijpen in plaats van hun ook te kwetsen.
The true mark of maturity is, when somebody  
hurts you and you try to understand their situation
instead of trying to hurt them back.
20-02-2018
Het doet pijn om los te laten maar soms
doet het nog meer pijn als je vast blijft houden.
It hurts to let go, but sometimes
it hurts more to hold on.

19-02-2018
Je bent nooit te oud om een nieuwe
doel na te streven of een nieuwe droom te dromen.
You are never too old to set another goal or
to dream a new dream.

18-02-2018
Wanneer niets is zeker, is alles mogelijk.
When nothing is certain, everything is possible. 

17-02-2018
Hoe meer wij delen
Hoe meer wij hebben.
The more we share
The more we have.
16-02-2018
Het geheim van gelukkig zijn is vrijheid…..
en het geheim van vrijheid is moed.
The secret to happiness is freedom…….
and the secret to freedom is courage. 
15-02-2018
Een glimlach is de mooiste kledingstuk
dat je aan kan trekken.
A smile is the prettiest thing that you can wear.
14-02-2018
Als je gisteren struikelde,
staan vandaag weer op.
If you stumbled yesterday,
stand up today.
13-02-2018
Een van de makkelijkste manieren om gelukkig te blijven is
alles loslaten waar je verdrietig van wordt.
One of the simplest ways to stay happy is
letting go of everything that makes you sad.

12-02-2018
Soms moet je wel alleen staan om te bewijzen
dat je het kan.
Sometimes you have to stand alone,
to prove that you can still stand.

11-02-2018
Degenen die oordelen zullen het nooit begrijpen,
en degenen die het begrijpen zullen nooit oordelen.
Those who judge shall never understand,
and those who understand shall never judge.

10-02-2018
Laat angst jouw toekomst
nooit  voor jou beslissen.
Never let fear decide your future
9-02-2018
Probeer jouw realiteit niet te ontsnappen…..
maak het alles wat jij zou willen dat het is.
Don't  try to escape your reality…
make it everything you want it to be.

8-02-2018
Ik vertrouw erop dat achter mijn
uitdagingen een doel zit.
I trust that there is a purpose
behind my challenges .
7-02-2018
Wees nieuwsgierig, niet veroordelend.
Be curious, not judgmental.
6-02-2018
Alleen een leven van dienstbaarheid aan anderen
maakt het waard om te leven.
Only a life lived in the service to others
is worth living.

5-02-2018
Woorden vertrouw ik niet,
Acties wel.
I don't trust words, I trust actions.

4-02-2018
Een warme glimlach is de Universele
taal van goedheid.
A warm smile is the Universal
language of goodness.
3-02-2018
De meeste mensen luisteren niet
met de intentie om iets te begrijpen.
Ze luisteren alleen met de intentie
om een antwoord te geven.
Most people don't listen with the intent
to understand.
They listen with the intent to reply.

2-02-2018


Spreek alleen als het de stilte verbetert.




Speak only if it improves upon the silence.
1-02-2018
Geduld  is niet het vermogen om te kunnen wachten,
maar het vermogen om een goede houding
te bewaren tijdens het wachten!
Patience is not the ability to wait,
but the ability to keep a good attitude
while waiting!
31-01-2018
Mensen die van koken houden,
houden ook van het leven.
People who love to cook,
love life.
30-01-2018
Geef nooit op
Blijf gefocust,
Blijf positief
en
Blijf sterk
Never give up,
Stay focused,
Stay positive
and
Stay strong.
29-01-2018
Alleen wanneer je helemaal toegewijd bent bij wat je doet
Kan je een verschil maken in de wereld.
Only when you're completely devoted to what you do
can you make a change in the world.

28-01-2018
Ieder mens is een wereld op zich.
Every human being is a world in itself.

27-01-2018
Of je zegt "God is overal", of je zegt
"Alles is een energie".
Het is dezelfde realiteit,
alleen anders uitgedrukt. Sadhguru.
Whether you say "God is everywhere", or 
you say "Everything is one energy", it's
 the same reality, expressed in different ways.  Sadhguru.
26-01-2018
De enige ware wijsheid is in
het weten dat je niets weet.
The only true wisdom is in
knowing that you know nothing.

25-01-2018
De prijs voor jouw vrijheid is
 altijd  verantwoordelijkheid.
The price of freedom
is always responsibility.
24-01-2018
Het leven is constant in beweging
Welke mening je ook vormt moet uiteindelijk
verkeerd zijn.
Life is in a constant movement.
Whatever opinions you form today
must be wrong in the future.
23-01-2017
Wees nooit een gevangene van je verleden.
Het was gewoon een les,
niet een levenslange straf.
Never be a prisoner of your past,
it was just a lesson, not a life sentence.


22-01-2018
Een vriendelijke woord kan
iemand's dag totaal veranderen.
One kind word can change
someone's entire day.
21-01-2018
Wanneer we 'ja' tegen het leven zeggen,
zijn de mogelijkheden oneindig.
When we say yes to life,
the opportunities are endless.

20-01-2018
Minder streng voor jezelf zijn
is een weg naar meer ontspanning
en zelfcompassie.
Being less strict for yourself is the
way to relaxation and self-compassion.

19-01-2018

Je hebt deze berg gekregen
om anderen te laten zien
dat het kan bewegen.
You have been given this mountain
to show others that it can be moved.

18-01-2018
Kennis is weten wat je zegt.
Wijsheid is weten wanneer je het zegt.
Knowledge is knowing what to say.
Wisdom is knowing when you say it

17-01-2018
Een storm maakt dat bomen
diepere wortels maken.
A storm makes trees form deeper roots.
16-01-2018.
Focus op wat belangrijk is en blijf positief.
Goede dingen zullen op je weg komen.
Focus on what matters, stay positive.
Good things will happen
15-01-2018
Als ik half de persoon zou kunnen zijn die mijn hond is,
zou ik twee keer zoveel mens zijn.
If I could only be half the person my dog is,
I'd be twice the human I am.


14-01-2018
De dingen die voor jou van zelfsprekend zijn,
bid iemand anders voor. Wees dankbaar.
The things you take for granted, someone
else is praying for. Be thankful
13-01-2018
Kies om optimistisch te zijn.
Het geeft je een beter gevoel.
Choose to be optimistic.
It feels better.

12-01-2018
Op jezelf vertrouwen is
het eerste geheim van succes.
Self-trust is the first
secret of succes

11-01-2018
Ik zet door. Ik ben volhoudend. Ik hou voet bij stuk.
I persevere.I am relentless. I persist. I keep going.

10-01-2018
Geef je over aan wat is.
Laat wat er was los.
Hebt geloof in wat komt.
Surrender to what is.
Let go of what was.
Have faith in what will be.

9-01-2018
Mag jouw eigen acceptatieet je bevrijden.
May your own acceptance set you free.
8-01-2018
Een ding dat iedereen in de wereld wil,
en nodig heeft is vriendelijkheid.
One thing that everyone in the world wants
and needs is friendliness.

7-01-2018
Waar je vandaag mee worstelt ontwikkel je
de kracht die je morgen nodig hebt.
The struggle you're in today is developing
the strength you need for tomorrow.
6-01-2018
Iedere ochtend heb je twee keuzes.
Blijf slapen met je dromen,
of wordt wakker en maak ze waar.
Every morning you have two choices.
Continue to sleep with your dreams,
or wake up and make them true.
5-01-2018
De liefde die je aan anderen zo vrijelijk geeft
ben je aan jezelf verschuldigd.
You owe yourself the love that you so freely


give to other people.



4-01-2018
Ik voel dat er een nieuw begin naar mij toekomt,
en met open armen ren ik er naar toe.
I feel a new beginning coming towards me,
and I'm running to it with open arms.

3-01-2018
De zin van het leven is om jouw talent te vinden.
De bedoeling van het leven
is dat je het weggeeft.
The meaning of life is
to find your gift.
The purpose of life
is to give it away.
2-01-2018
Veel kennis vergaren leert je niet wat inzicht is
Knowing many things doesn't teach insight
01-01-2018
Wijsheid is weten dat ik niets ben
Liefde is weten dat ik alles ben
en tussen deze twee beweegt mijn leven
Wisdom is knowing that I am nothing,
Love is knowing that I'm everything
and between the two my life moves
31-12-2017
Het Nieuwjaar is van jou,
Wat zal je met het doen?
The New Year is yours
What shall you do with it?
30-12-2017
Dus, ik sluit mijn ogen naar oude energieën
En open mijn hart voor een nieuw begin
So I close my eyes to old energies


And open my heart to new beginnings
2

9-12-2017
Heb geduld,
alle dingen zijn moeilijk,
voordat ze makkelijk worden.
Have patience.
All things are difficult,


before they become easy.
28-12-2017
Ik ben dankbaar voor al die mensen,
die nee tegen me zeiden.
Door hen heb ik het zelf gedaan!
I am thankful to all those,
who said no.

It's because of them, I did it myself!
27-12-2017


Onthoud,
vandaag is de morgen,
waar je gisteren zorgen over maakte!
Remember,
today is the tomorrow,
you worried about yesterday!
26-12-2017


Vraag jezelf niet wat de wereld nodig heeft.
Vraag jezelf wat jou helemaal tot leven brengt en ga dat doen!
Omdat wat de wereld nodig heeft mensen zijn die tot leven zijn gekomen!
Don't ask yourself what the World needs.
Ask yourself what makes you come alive and then go do that.
Because what the World needs is people who have come alive!
25-12-2017


Laten we van iedere dag een Kerstdag maken!


Let's make everyday a Christmas Day!
24-12-2017


Ik leer mijn levensreis te vertrouwen,
zelfs wanneer ik het niet begrijp!
I'm learning to trust the journey,
even when I do not understand it!
23-12-2017


Kerstmis is de tijd,
dat alle tijden die er ooit geweest zijn,
bij elkaar komen.
Christmas is the time,
when all the times that ever were,
come together.
22-12-2017
Alles komt uit het niets.
En gaat weer terug naar niets.
Niets is de basis van ons bestaan.
Everything comes from nothingness.
And goes back to nothingness.
Nothingness is the basis of existence.
21-12-2017
Wees dankbaar voor iedere nieuwe uitdaging.
omdat deze jouw kracht en karakter vormt !.
Be thankful for each new challenge,
because it will build your strength and character !
20-12-2017
Waarschijnlijk is het grootste inzicht,
dat geluk niet alleen een plek heeft,
maar ook een proces is.
Geluk is een voortgaand proces van nieuwe uitdagingen,
dat de juiste houdingen en activiteiten opbrengt
om gelukkig te blijven.
Probably the biggest insight is ,
that  happiness is not just a place,
but also a process.
Hapiness is an ongoing process of fresh challenges,
and it takes the right attitudes and activities
to continue to be happy.
19-12-2017
De grootsheid van een land en zijn morele progressie kan beoordeeld worden
door de manier waarop ze hun dieren behandelen.
The greatness of a nation and its moral progres
can be judged by the way its animals are treated.
18-12-2017
Educatie en het spirituele ontwikkelingsproces
mogen niet in handen zijn van bevooroordeelde mensen.
Bevooroordeeld betekent het leven niet zien zoals het is!
Education and spiritual process
should not be in the hands of prejudiced minds.
Prejudiced means not seeing life the way it is !
17-12-2017
Het zijn de Kleine dingen,
die het leven Groot maken.
It's the Little things,
that make life Big.
16-12-2017
Door de vreugde van de hond,
wordt onze vreugde vergroot.
Dit is geen klein cadeau!
Because of the dogs joyfulness,
our own is increased.
It is no small gift!
15-12-2017
Soms moet je tegenslag onder ogen zien
om succesvol te worden.
Sometimes  adversity is what you need to face
in order to become successful.
14-12-2017
Wanneer je in jezelf gelooft,
zullen andere mensen ook in jou geloven.
When you believe in yourself,
other people will believe in you too.
13-12-2018
Laat doorzetten je motor zijn en
Hoop je brandstof.
Let perseverance be your engine and
Hope your fuel.
12-12-2017
Blijf hopen!
Je weet nooit wat morgen zal brengen!
Don't lose hope!
You never know what tomorrow will bring!
11-12-2017
In het leven gaat het om, verder gaan, veranderingen accepteren en
vooruit kijken naar wat je sterker en completer maakt.
Life is about moving on, accepting  changes and
looking forward to what  makes you stronger and more complete.
10-12-2017
Er zijn twee belangrijke dagen in iemands leven.
De dag dat we geboren zijn en
De dag dat we ontdekken waarom?
There are two days in a person's life.
The day we are born and
The day we discover why !
9-12-2017
Wij Zijn Allemaal Eén.
Alleen Ego, Geloof En Angst Houden Ons Gescheiden.
We Are All One.
Only Egos, Beliefs And Fears Seperate Us.
8-12-2017


Vrijwilligers worden niet betaald,

niet omdat zij het niet waard zijn,
maar omdat ze onbetaalbaar zijn!
Volunteers don't get paid,
not because they're worthless,
but because they're priceless.
7-12-2017
Karma
In de cirkel van het leven oogst je wat je zaait.
Hou je cirkel positief.
Spreek goede woorden.
Denk goede gedachten.
Doe goede daden.
Karma
What goes around, comes around.
Keep your circle positive.
Speak good words,
Think good thoughts.
Do good deads.
6-12-2017
Leer je kinderen liefde en respect te hebben voor alle dieren.
Teach your children to love and respect animals.
5-12-2017
Het leven bestaat uit vasthouden en loslaten.
Life is een balance of holding on and letting go.
04-12-2017
Dingen die je kan geven en toch houden zijn
jouw woord, een glimlach en een dankbaar hart.
Among the things you can give and still keep are
your word, a smile and a grateful heart.
3-12-2017
Liefde en compassie zijn geen luxe, maar noodzakelijkheden.
Zonder hen kan de mensheid niet overleven.
Love and compassion are necessities, not luxuries.
Without them humanity humanity cannot survive
2-12-2017
Vreugde vind je niet in dingen, het is in onszelf!
Joy is not in things, het is in us!
1-12-2017
Vertel het me en ik zal het vergeten,
Laat het aan me zien en ik zal het me misschien herinneren,
Betrek me erbij en ik zal het begrijpen.
'Tell me and I'll forget.
Show me and I might remember.
Involve me and
I will understand.'
30-11-2017
Wees de ENERGIE, die je WILT aantrekken.
Be the ENERGIE, you WANT to attract.
29-11-2017
Een vriend is iemand,
die je de totale vrijheid geeft
om jezelf te zijn.
A friend is someone
who gives you
total freedom
to be yourself.
 

28-11-2017



Een vogel die op een boom zit,
is nooit bang dat de tak zal breken,
omdat ze niet de tak vertrouwt,
maar haar eigen vleugels.
A bird sitting on a tree,
is not afraid that the branch will break.
Because her trust is not in the branch,
but in her own wings.
27-11-2017
Jij creëert jouw eigen leven!
You create your own life!
26-11-2017
Lotsbestemming is niet iets dat jou toevallig overkomt.
Het gaat om de keuzen die jij in je leven maakt.
Destiny is not a matter of accidental happenings.
It's a matter of what you choose in your life.
25-11-2017
Beperkingen bestaan alleen in je hoofd !
Limits exist only in the mind !
24-11-2017
Angst is een reactie, moed is een besluit.
Fear is a reaction, courage is a decision.
23-11-2017
Blijf werken om de persoon die je in de spiegel ziet lief te hebben,
degene die door zoveel heen is gegaan, maar er nog steeds staat.
Work on being in love with the person in the mirror, 
who has been through so much but is still standing
22-11-2017
Het leven is een balans tussen vasthouden en loslaten.
Life is a balance of holding on and letting go.
21-11-2017


Acceptatie is zien

met je hart,
niet met je ogen.
Acceptation is seeing with your heart,


not with your eyes

.
20-11-2017
Hoe ouder ik word, hoe meer ik begrijp,
dat het oké is een leven te leiden,
dat anderen niet begrijpen !
The older I get, the more I understand,
that it's okay to live a life,
others don't understand !
19-11-2017
Verwacht alles en iets betekent niets.
Verwacht niets en iets betekent alles.
Expect everything and anything seems nothing.
Expect nothing and anything seems everything.
18-11-2017
Alles wat we zijn is het resultaat van alles wat wij ooit gedacht hebben !
All we are is the result of all that we have ever thought !
17-11-2017
Wat als je simpelweg dit jaar gebruikt om meer van jezelf te houden ?
What if you simply devoted this year to loving yourself more ?
16-11-2017
Om kennis te vergaren moet je studeren,
maar om wijsheid te vergaren moet je observeren.
To acquire knowledge, one must study;
but to acquire wisdom, one must observe.
15-11-2017
Geef aan anderen, maar laat niet toe dat je een gebruiksvoorwerp wordt.
Wees liefdevol, maar laat jouw hart niet misbruikt worden.
Vertrouw, maar wees niet naïef. 
Luister naar anderen, maar verlies je eigen stem niet.

Give, but don't allow yourself to be used .

Love, but don't allow your heart to be abused.

Trust, but don't be naive.

Listen to others, but don't lose your own voice.
14-11-2017
Geduld is niet het vermogen om te wachten,
maar het vermogen om een positieve houding te bewaren tijdens het wachten !
Patience is not the ability to wait,
but the ability to keep a good attitude while waiting !
13-11-2017
Met HOOP raak jij je energie kwijt ! Met ACTIE creëer jij je energie !
HOPING drains your energy ! ACTION creates energy !
12-11-2017


Dankbaarheid is een cadeau dat je iedere dag aan jezelf kan geven.




Gratitude is a gift you can give yourself each and every day.
11-11-2017
Op het moment dat jij een vluchtige blik opvangt van jouw potenties,
is passie geboren.
From the moment you catch a glimpse of your potentials,

passion is born !
10-11-2017


We moeten het leven dat we gepland hebben loslaten,




zodat we dat wat op ons wacht kunnen accepteren.




We must let go of the life we have planned,




so that we can accept the one that is waiting for us.
9-11-2017
De beste manier om de toekomst te voorspellen is haar zelf te creëren.

The best way to predict the future is to create it.
8-11-2017


Hoe stiller je wordt, hoe meer je kunt horen !




The quieter you beome, the more you can hear ! 
7-11-2017
Laten we mensen creëren,  die in staat zijn om
nieuwe dingen te doen,
in plaats van wat andere generaties
gedaan hebben te copiëren.
Let's create people who are capable of doing new things,
not simply of repeating what other generations have done.
6-11-2017
Het eerste principe van echt onderwijs is dat niets onderwezen kan worden !

The first principle of true teaching is that nothing can be taught !
 5-11-2017
Het grote streven van ware educatie is geen kennis, maar actie !

The great aim of true education is not knowledge, but action !
4-11-2017


Er zijn veel mensen om je heen,
die je zullen vertellen, dat je het niet kan.
Wat je dan moet doen, is je omdraaien en zeggen:

'Ik zal je wat laten zien!'
There are so many people out there who will tell you: 'You can't !
What you've got to do is,
turn around and say:


'Just watch me !'



3-11-2017
Soms moet ik mijzelf helpen herinneren.
dat ik niet hoef te doen wat anderen doen !

Sometimes I have to remind myself,




that I don't have to do what everyone else is doing !
2-11-2017


De Wind van Vernieuwing blaast oude gewoontes weg.


The Wind of Change blows away old habits.